6 October, 2022
Local Steals & Deals: Wellness deals with Goli, Capsiva and Calming Heat Acupressure
Local Steals & Deals is your one-stop shop for real deals and real exclusives on amazing brands. Check out our hosts below sharing some of our best sellers. Available for a limited time only–while supplies last!
To access these great savings:
Use the links provided below.
All the offers below are only available while supplies last.
Feel your best with Goli, Capsiva and Calming Heat Acupressure.
Health and wellness have become more critical than ever before. As we look to enhance our well-being, it's essential to keep it simple. We've got products that will fit into your lifestyle and make taking care of yourself easy. Goli gummies support overall health and wellness and help you incorporate vitamins and minerals into your daily routine. Capsiva topical gels and creams safely and effectively provide relief from arthritis. And Calming Heat Acupressure provides the soothing heat therapy of a heating pad with the added benefit of weight and acupressure technology. These products can reduce stress and anxiety and leave you feeling your best.
Goli
Deal: $39.00
Retail: $57.00
(While supplies last)
Goli Gummy 3-packs are a simple way to wellness. Apple Cider Vinegar, Ashwagandha, and Supergreens gummies provide unique blends of ingredients to support your overall health. Choose your pack for delicious taste, quality ingredients, and everyday benefits. Get 32% off of a 3-pack!
Shop now
Capsiva
Deal: $29.98
Retail: $49.98
(While supplies last)
When you've got arthritis pain, you want relief fast. Capsiva topical gels offer a homeopathic formula to provide temporary relief you can count on. Plus, there are no known conflicts with prescriptions or over-the-counter medications. It will help you feel better quickly and safely. We've got 40% off of 2-pack gel creams or roll-ons!
Shop now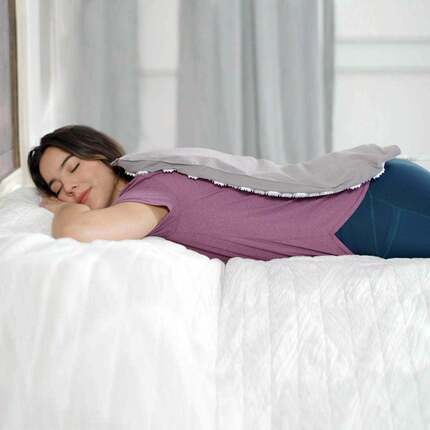 Calming Heat Acupressure
Deal: $45.99
Retail: $64.99
(While supplies last)
Calming Heat Acupressure helps you take relaxation to the next level. You'll feel the soothing heat therapy of a heating pad with the added benefit of weight and acupressure technology. It features three heat settings and three massaging vibration settings that deliver a gentle massage to your affected areas. It's the best heat therapy experience to help soothe your aches and pains. You'll love it, and it's 29% off!
Shop now